Day School in The Studio at The Hive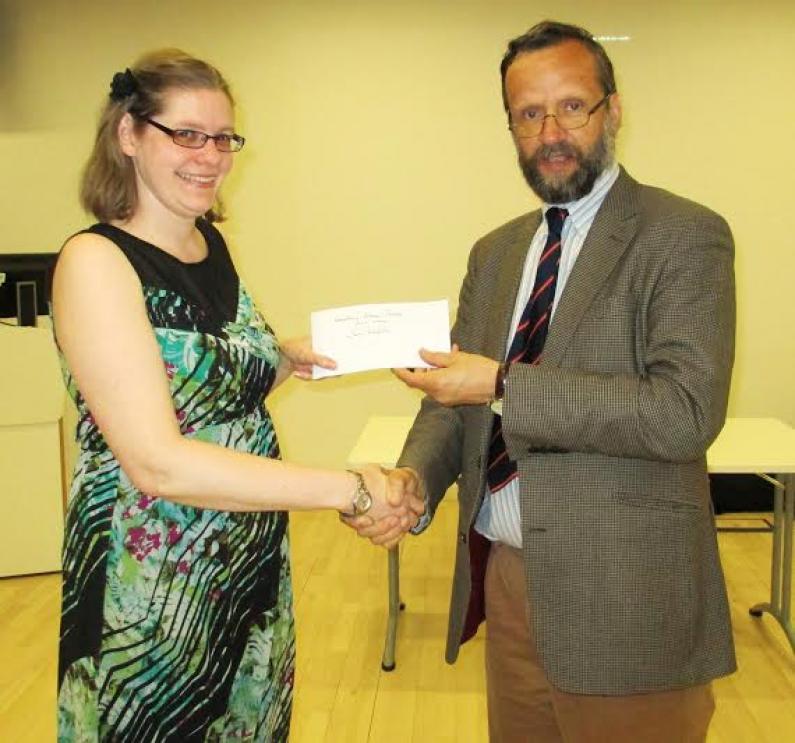 On Saturday 18 April 2015 a Day School was held in The Studio at The Hive to celebrate the life and works of Thomas Habington (1560-1647), Worcestershire's first historian. The Day School was the initial idea of The Worcestershire Historical Society, and was developed and delivered in partnership with the University of Worcester and the County Council's Archive and Archaeology Service.
The day was chaired by Dr Stephen Roberts, the WHS General Editor, and a capacity audience of over 60 people heard five varied and expert talks. Stephen Price examined what is left to us of his 'world', in the shape of records of his now-demolished manor house at Hindlip, images of lost portraits from that house preserved in antiquarian papers, and the surviving Habington chest (now in the ownership of the Worcestershire Archaeological Society and recently renovated by them with funding from the Kay Trust). Don Gilbert explored the varied histories of the various manuscripts of Habington 'Survey', and the morning was completed by Wendy Brogden describing the local, Herefordshire, experience of persecution that he and his fellow Roman Catholics lived through (he was implicated in the Gunpowder Plot). In the afternoon Dr Jan Broadway spoke of why the Survey was never published in his lifetime, describing the bookselling and publishing world of the seventeenth century and comparing Habington with such contemporaries as William Dugdale and Simon Archer. Finally the meeting heard from Margaret Tohill, a cataloguing archivist with the Archive & Archaeology Service, who spoke of her work cataloguing the Lyttelton family archive collection which contains the manuscript of his antiquarian survey, and which is now in the WAAS strongrooms in The Hive.
The Day School was an excellent example of what can be achieved by partnership between local societies, the University and the local authority, and this was underlined when, during the day, the Society's Chairman, Robin Whittaker, presented the University of Worcester's WHS Vice Presidents' Essay Prize for 2014 to Sarah Ganderton.